Sep 27, 2015 – Article By Sarah Hoffman http://www.flosoftball.com/article/35790-10-questions-with-future-tar-heel-kristina-burkhardt
Kristina Burkhardt is a 2016 outfielder playing for her father Scott's Indiana Magic Gold 18U team and is playing at this weekend's King of the Hill
Tournament in St. Charles, Ill.
Watch all the 18U King of the Hill games LIVE on FloSoftball.

We caught up with Kristina Saturday to see how the fall has started for her. Here's a closer look at this future North Carolina signee!
***
You drove to the King of the Hill Tournament this weekend from Indiana… how far of a drive was it for you and your team?
I'm from Ft. Wayne so it was almost four hours for me. Some of the girls from Ohio drove six hours to get here though. It ranged anywhere from two hours to six, but most of us on the team are from Indiana.
Playing for your dad… what are the pros and cons?
A pro is that i can get automatic feedback on how I'm playing. I automatically go to him and when I do something wrong, he can give me 'that look' and I get it. He's also my hitting coach so I can get a lot of feedback from him for that as well. I guess pressure is the con. I don't want people to think it's a 'coaches' daughter' thing with the playing time I get, so I hold myself to a high standard of performance to earn my position and playing time. Not related to playing, it's a con because I'm always having to wait for him after the games!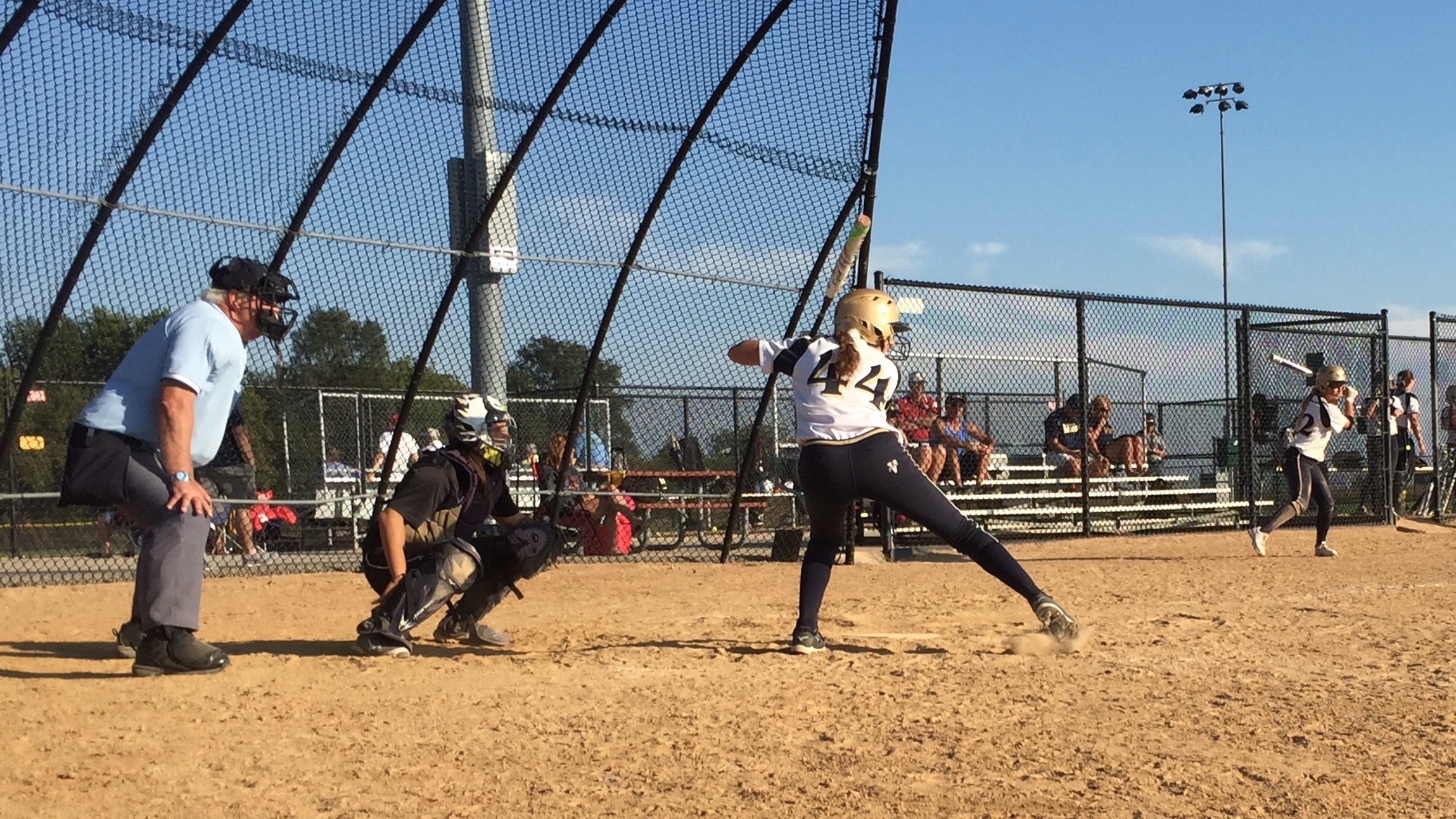 Being the coach's daughter has its pros and cons, but Kristina
Burkhardt enjoys having her dad as her club coach and hitting coach.
You senior year has started, what are your thoughts as you finish up high school and get ready for college?
I want to maintain my strengths and perfect my weaknesses going into college. College is a huge step and I want to be ready. I want my senior year to be my best season ever both with my high school team and with travel ball.
Looking back over the summer, what was the highlight for you?
Probably Colorado. Our team didn't do as well as we would have hoped, but we got really close as a team that tournament. We worked well together and our communication was really good. It was just one of those times that that everyone played well and it was fun all around. It also helped get us ready for PGF Nationals in California.
Your older sister, Ashley, is finishing up at Purdue and set a school record with four steals in a game. Who's faster, you or her?
Oh geez! Well, in high school now I have 60 stolen bases and have a year left. She only had 50 total for her high school career. She has super long legs so I think she'd beat me right now, but we'll see where my speed is once I get to college!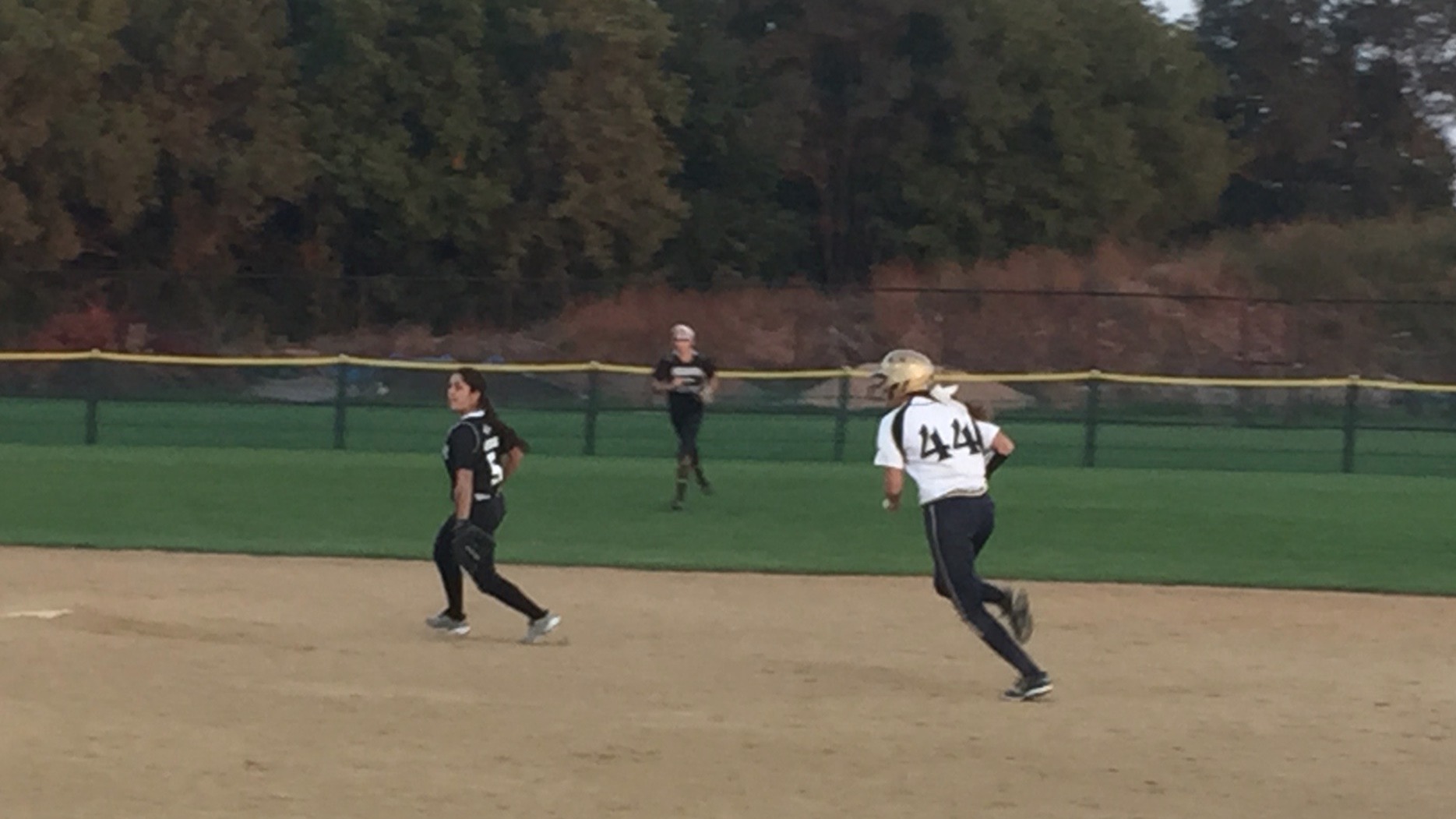 The speedy future Tar Heel already has 60 stolen bases in high school
and still has her senior season remaining.
Did you two ever get to play together on a team or was the age difference too great?
No, there's one extra year between us. When I was a freshman in high school, she was a freshman in college.
You dad was a basketball player at IPFW… if you two took the court tomorrow, who'd win a game of one-on-one?
I would definitely win. He has a bad hip and a bad foot right now. I'd hit him in his weak spots!
The King of the Hill has 16 top 18U teams… what were you looking forward to this weekend when you took the field?
Playing together as a team. We're still trying to figure each other out and get in the flow as a team. We have five new girls and are still looking for one more. We need a catcher since we only have one right now.
You're from Big Ten country, what was it about UNC that sold you on playing for the Tarheels?
A lot of people were worried that it would be too much distance for me since it's a 10 hour drive, but I'm really not worried about it. I have family in North Carolina. The campus is absolutely beautiful and the academics are great. Academics were really important to me since that's what college is really about. I really love the coaching staff as well. I know they've had three coaches leave the last three years, but I like the new staff and am looking forward to playing for them.
Describe yourself in one word as to who you are on the field and off of it?
On the field: "Competitive;" off the field: "Carefree or Creative."