Sep 21, 2017 – Article by Flosoftball http://www.flosoftball.com/article/61998-indiana-magic-gold-rudd-proves-why-loyalty-wins
Indiana Magic Gold head coach James Rudd applied simple concepts when it came to developing his team that placed third at 14U PGF Nationals: be loyal to your players, be committed, and compete against the best of the best. Coach Rudd explains why Indiana Magic have been so successful and most importantly he gives FloSoftball the lowdown on each of his players.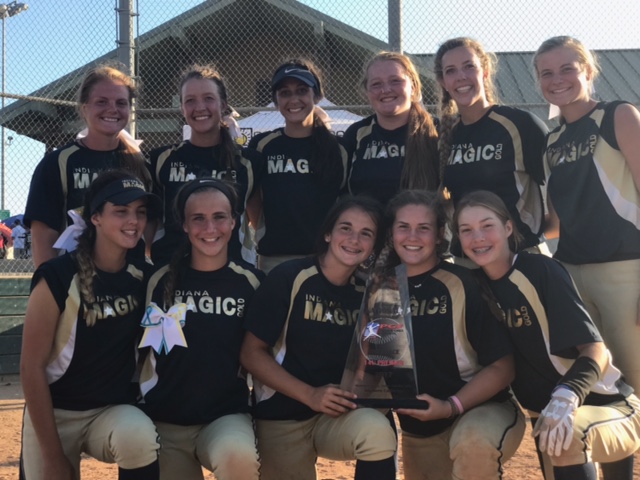 When did the team/program start and how/why did it come to be? 
Indiana Magic Gold started under Kim Clay in 2004 and quickly became one of the premier organizations in the Midwest. The organization is currently under the direction of Brian Green. Our team started at second year 12U. We had a core base of five players from that team. We added three to four players each of the next two years to get to the 12-13 players that we carry to date.
Where are you based? Where do your athletes come from (all locally, some out of state)? 
We are based out of Rochester, Indiana, but we have one player from Ohio and the rest are spread out between northern, central, and southern Indiana. We have about a six to seven hour spread between them. All of my players except for two go to different high schools.
What was the purpose of creating the team (showcase players, win titles, develop skills, etc.)? 
Our main purpose is to give our players an opportunity to get a college education while playing softball at the highest competitive level. We do not seek trophies, but to play the best competition possible. Competition breeds success!
What have been some of your successes in terms of winning or placing at events? 
We finished third at PGF Premier Nationals this year. We had a 60-18-3 record last year. We try to find the most competitive tournaments as possible. Here are some of the tournaments we played:
Scenic City
D9-Sun Classic
Southern Force Showcase
Independence Day Tournament, Broomfield, CO
Atlanta Legacy
St. Louis Showcase II
What makes the organization unique? 
Loyalty! I see so many teams that are always recruiting and looking for better girls to replace their current players. I believe that if you expect loyalty from your players then you have to have loyalty to your players. I am not a recruiter. I see so many coaches of other organizations that focus all their time on recruiting the next best thing, instead of coaching their girls up! For example, during our run for a national championship in Huntington Beach, I had a coach from another organization call one of my players parent while we were playing. He was trying to recruit her for his team while we were still playing games. I am loyal to our girls. I do not bring in other players to throw in front of my own players if I have a full, healthy team. The same girls I went to nationals with are the same girls I started with in the fall. There were no pick-up players. The 11 girls I had at nationals are all back for this fall. I did not lose one player. Loyalty matters!
What's your softball background and how did you get to the point of leading the team?
I was a baseball player and did not know anything about softball when my oldest daughter started. I watched the game and it was exciting. I started asking questions from people that were successful at this game. I started like a lot of coaches — because no one else volunteered. I volunteered to help for a season; then the second season, I became head coach. I identify my weaknesses and surround myself with great assistant coaches that do things better than me in those areas.
How many teams are there in the organization overall? 
Ten teams from 8U-18U. It is the most we ever had. We just added 8U-12U three years ago.
Has there been a key moment or defining experience in the team's history? 
We had a player that was disrupting the team this summer. I had multiple players come to me and asked to remove the player from the team because she was disrupting the team chemistry. It was a very hard decision but it was the right thing to do to remove the player despite the player being good and the team gelled together. We went on to get third at PGF Nationals playing very well as a team. It was the first time that the players decided to take ownership in the team.They finally realized that it was their team and not mine!
What is your primary focus or goal with this team? 
To be better than we were yesterday! To learn from the past, live in the moment, and prepare for the future! To work harder than anyone else! Championship-caliber players are made when no one is watching!
What do you think are the strengths of the team? 
1. Athleticism: we have six players that were shortstops on their teams before they come to us.
2. Work ethic: they make a lot of sacrifices in order to get better.
3. Good teammates: we don't have petty issues, drama, or cliques.
4. They don't give up. They always believe we can win no matter what the score is.
If there is one thing you would say that separates you from other club programs, what would it be? 
Our girls are required to play multiple positions. All my girls have played at least three positions and most have played seven or eight this past season. Our philosophy is, "What happens when you get to college and you are behind the All-American?" You better know how to play another position and help your team in whatever position that is needed to help the team. For example, in a showcase, you will see three or four different players at shortstop.
Meet Indiana Magic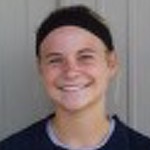 Addi Baker | SS/3B/OF | 2021, uncommitted
Addi is a very athletic and versatile player that can play well wherever I put her. She played in seven different positions for me last year. I have put her as the lead-off batter and batting fourth because she hits for average and power.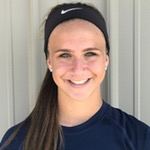 Chloe Parks | 2B/OF | 2021, uncommitted
Chloe is a very good athlete that has tremendous bat speed. She sees the ball very well and is one of the toughest outs on the team. She had the least number of strikeouts on the team and is always finding ways to get on base. She plays second base with grit and all-out effort.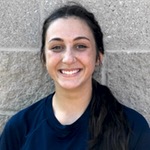 Zoie Smith | C/OF | 2020, uncommitted
Zoie is one of the hardest workers on the team who is always striving to get better. She has a very high softball IQ and is constantly asking questions to get better. If you're a baserunner, you better beware because she has a rocket for an arm and throws out runners on a regular basis. She's a great example of why lefties make great catchers!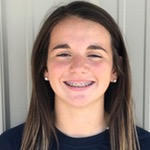 Macy Montgomery | P/OF | 2020, uncommitted
Macy is a fierce competitor in the circle with great spin! She is a truly a dominant pitcher that wants the ball in the biggest situations. Batters just have a hard time squaring up on her. She is a mature and natural leader on the field that brings the whole team up with her enthusiasm during the game.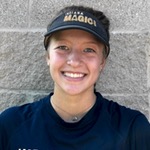 Vanessa Miller | OF/SS | 2020, University of Louisville
Vanessa is an amazing athlete. She is a multi-sport athlete who loves to compete. She plays a phenomenal centerfield for our team. She reads the ball off the bat so quickly that she has two steps on most other girls that play the position. She bats No. 2 in our lineup because good things seem to happen when she gets on base. She led the team in runs, walks, and stolen bases.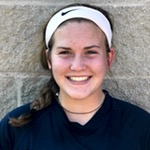 Mikayla Jolly | P/1B | 2020, uncommitted
Mikayla is a hard-working pitcher who consistently wins games for us. She throws hard and has great spin. She always wants the ball and is truly a shutdown pitcher. If we are playing a great team, she is one we can hand the ball to. She will compete and leave everything on the field for her teammates.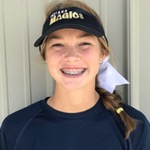 Sarah Goddard | C/3B/OF | 2020, uncommitted
Sarah is a very versatile athlete that played eight different positions for me last year. She can not only play any position for me and but play it exceptionally well. Sarah has become a very good hitter and always gets a big hit when we need one.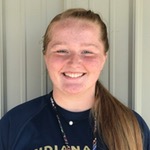 Alexis Rudd | P/1B | 2021, uncommitted
Alexis is an outstanding pitcher that is just beginning to understand how good she really can be. There is no ceiling for Alexis's potential with hard work. Alexis also is a "clutch hitter" that always seems to knock in a critical RBI when we need it. She had "three" game-winning RBIs in bracket play at PGF Nationals for our team.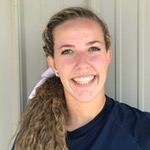 Grace Lorsung | C/3B | 2020, University of Illinois
Grace is a tremendous athlete that is an elite catcher. She does everything from blocking, throwing, framing at an elite level. One of the most gifted catchers I have seen. Her game savvy is outstanding and she calls her own pitches in the games. Grace is a team leader that is always putting her teammates first and has an uncanny instinct when to encourage a player. Grace is a great hitter that is always getting big hits when we need them.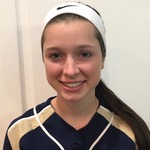 Brooke Benson | SS/2B/OF | 2020, uncommitted
Brooke is the newcomer to our team this year, but is a tremendous talent. She is a player I saw on another team and is the only girl I knew I wanted on this team without her trying out. She is a great athlete that will do great things for our team. She is very solid defensively with a lot of range. She hits the ball hard and has excellent speed.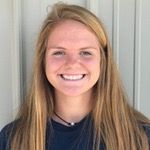 Erin Coffel | SS/3B/2B/OF | 2020, University of Kentucky
Erin is one of those special players who has the "IT" factor. On defense, she routinely makes the most difficult plays look easy. On offense, her power is on display. She leads the team in AVG, RBIs, HR, and extra-base hits. Erin has unlimited potential and a tenacious work ethic that will enable her to go far in this sport.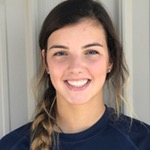 Mia Dittoe | SS/OF | 2020, uncommitted
Mia is a smooth-fielding player with great mobility and a quick release. She can play the infield or outfield with great ability. Mia has great speed on the base path that she routinely displays. She hit the game-winning RBI at nationals in our first bracket game to win the game 1-0 in the 8th inning.